doctorSHARE's Year End Message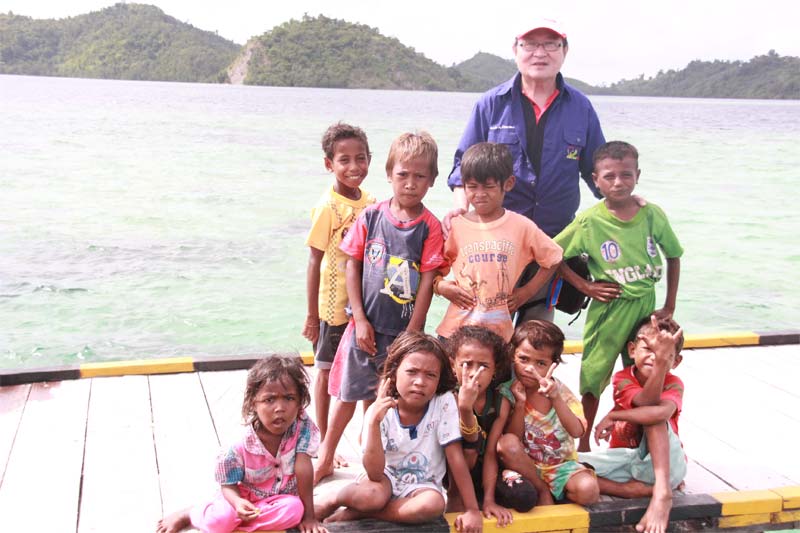 On the following days, our Christian brothers and sisters are about to celebrate Christmas day in 2012. So are we prepared to close this incredible year. For those who celebrate it, with lots of love, doctorSHARE greets you with Merry Christmas 2012 and may joyful and peace always be with you.
In welcoming the last days in this year, this is the proper time for us to evaluate what we have done in 2012.
Our vision said that it is a must for us helping those vulnerable people, while day by day is passing through in this year, doctorSHARE has done several social medical activities, such as free medication, counseling, and some other humanism mission with a good association with others.
Free medication had been done by doctorSHARE in numerous places such as, Semper (East Jakarta), Liang Dara Village, Labuan Bajo, Pasir Panjang/Rinca Village – Manggarai Barat (Nusa Tenggara Timur), Rumin Village – Cisauk (Bogor), IBII Campus, Kedung Halang Brimob (Bogor), Cakung, Cengkareng, etc.
Furthermore, doctorSHARE also took a part in presenting peace after a terrible riot through social medical devotion in Southern Lampung (November 2012) and helped Jambi farmers who suffered from some diseases because of fighting for their aspiration at the capital city in wet season (December 2012).
Moreover, doctorSHARE has maintained free both minor and major surgeries in almost every social devotion while also continued spreading health education through councelling together with Care Channels Indonesia to people in Semper dan Cempaka Mas, Jakarta at the same time.
All those activities that have been done by doctorSHARE, have received a number of appreciation from people. The most important point of all is nothing could be done without the participation from all of you who give real contribution to actualize doctorSHARE's vision and mission.
For that reasons, doctorSHARE want to say thank you for your sincerity and hope we can continue this cooperation in the future. Merry Christmas and Happy New Year. God bless us.
Founder of doctorSHARE,
dr. Lie A. Dharmawan, Ph.D, Sp.B, Sp.BTKV