A Story about a Dream for Indonesia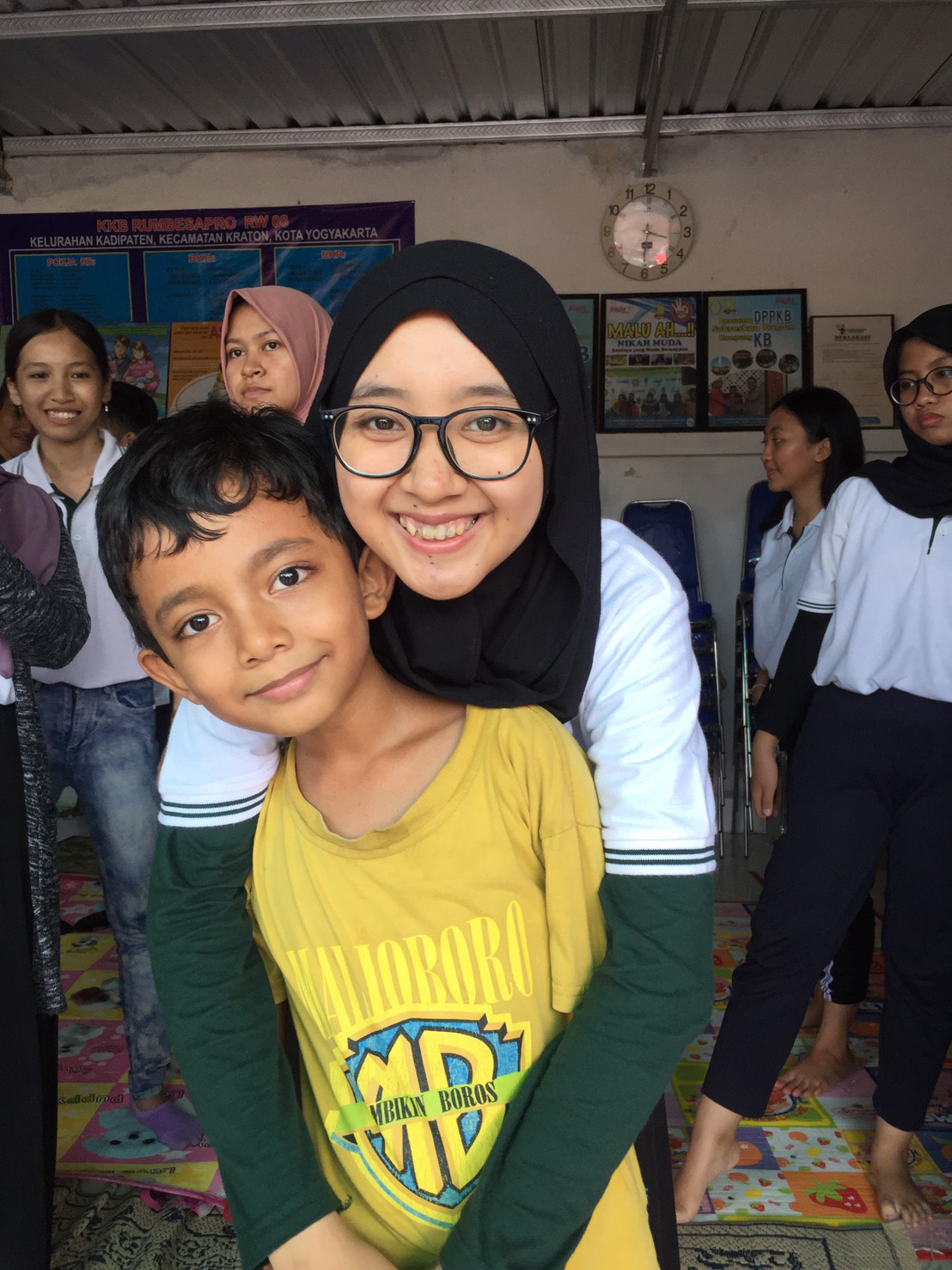 My name is Khairunnissaa' Qonitatun Hafidzah or usually called Nisa. For me, the best human being is the one who benefits others. And in times like now, there are many things we can do for Indonesia. You don't have to be "someone" to help others. We can do it regardless of who we are. We don't have to do big things. We can do it slowly from small things. And if we can't reach our distant relatives, then let's help our closest ones. Quoting advice from Dr. Lie Augustinus Dharmawan as the founder of doctorSHARE, "Don't ask what the country can give, but ask what we can do for Indonesia". Whatever it is, as long as it can help others, then do it.
To share a little, my story began with a sense of loss. Even though we know that every living thing will die, the loss of a loved one is still one of the biggest tests in life. My grandparents passed away due to health issues and no one in my extended family is a doctor. In addition, there are still many people who are not too familiar with health services. From that comes fear and questions, "What if someone else feels what I'm experiencing when it could have been prevented?" or "What if something happens to them and they don't know what to do?". If we know how much pain it is, we shouldn't let others feel the same way. This thought then led me to become a medical student at the Faculty of Medicine, Public Health, and Nursing (FK-KMK) Gadjah Mada University (UGM).
When I was still in high school, a friend introduced me to Dr. Lie Dharmawan and his Floating Hospital. However, at that time I did not imagine myself in the position I am in today. And I didn't do any further research on Dr. Lie and Floating Hospital even though I knew they were much talked about by the general public. After becoming a student, I was introduced to Tanoto Foundation's TELADAN program and had the opportunity to go through it. Here I began to learn and understand the meaning of "contribution to Indonesia". Why do we have everything if we have nothing to contribute to Indonesia? I was reminded of the thoughts that led me to become a medical student.
I also tried to "get to know" doctorSHARE and Dr. Lie through their website and Instagram account. From there I felt moved by what doctorSHARE and also Dr. Lie were doing. How then they always try to help our brothers and sisters in various parts of Indonesia without expecting anything in return. Never staying silent when a disaster occurs. Willing to sail in order to provide a helping hand to the Indonesian people in need. Even flying and climbing into the mountains to provide aid and health services. It's as if they are never tired of helping others. And this made me think, "This is what I want to do for Indonesia". I want to help bridge those who cannot afford proper healthcare. And doctorSHARE has my dream program on a much larger scale. If given the opportunity, I hope to participate in the Floating Hospital and Flying Doctor programs.
While I am still young, there are several things that I have planned to realize my dream for Indonesia. I am currently trying to join the Student Medical Assistance Team at the Faculty of Medicine of UGM. I do this so that I can always strengthen my social spirit and hone my skills. I also plan to become a student assistant to make my clinical skills more practiced. And not to forget, I will always strive to complete my studies as quickly as possible until I get a license to practice so that I can serve the community. Last but not least, I have planned to join doctorSHARE to learn more and help our brothers and sisters far away before I fight my own way. Fighting as part of a dream that I want to hold on to.
That's a piece of my story. The story of a young person who has a dream for his/her Indonesia. Now it's your turn to decide what you will bring as a change for your Indonesia.